"I have been into self-development and working with women's energy for over 20 years now, and for the last 10 years I have been leading women's meetings (someone would call it women's circles. My women's cirle were not in the very modern esoteric spirit that is very popular lately). Rather very practical meetups to share, be and listen."
I focuse on meeting women, in a friendly spirit, in safety, honesty and authenticity, and in the joy of sharing. Women's gatherings-cirlces, which used to be a completely natural part for women's lives (feather scrubbing, sewing, crocheting and more and more activities that women used to do together) have disappeared and I found out, how necessary they are for us.
For the development of our own femininity, joy and inner spark that we each have within us. To sit together, to talk, to listen to our stories and to be only oneself in mutual fellowship and openness. It has always been my intention and in such a spirit I also led women's circles in sunny San Diego for over 5 years, where I used to live.
After returning to the Czech Republic (where I'm originally from), I've found out that despite the fact that I still enjoy photography, and I can take pictures of the essence of a person so that they will love the photos of themselves – it can be also very transformational experience (I have been photographing professionally for more than 15 years now), I've realized that taking beautiful photos is not enough for me.
I enjoy sharing the joys of the female energy and esence, which is still hidden, underdeveloped in many women, or which many women are looking for in themselves and are still only lightly discovering. Helping women develop femininity, feminine energy and open up to their potential is my mission and joy in life.
My great passion and joy is to share all possible means and tools to manifest, discover and open to your femininity. It is very individual and different for each woman. What is feminine for one woman is not appealing to another.
What unites us is the mutual desire to discover what lies within us and how to manifest ourselves and our femininity.
Some women are very sporty and a long flared skirt will definitely not be a sign of femininity for them. For some, on the other hand, wearing a wreath of flowers and a flared skirt will be a dream come true that they have not yet allowed themselves.
I am here for you who want to move on your path. Immerse yourself more inwardly, get to know yourself and show what is hidden so far, but is slowly sprouting to the surface.
The first online consultation of 20 minutes is FREE. To find out what you are looking for, how I can help you and whether I am the right person on your way to knowing your femininity and your feminine energy.
Do not hesitate, write me and we will arrange an online consultation. I look forward to!
With love and respect, Bara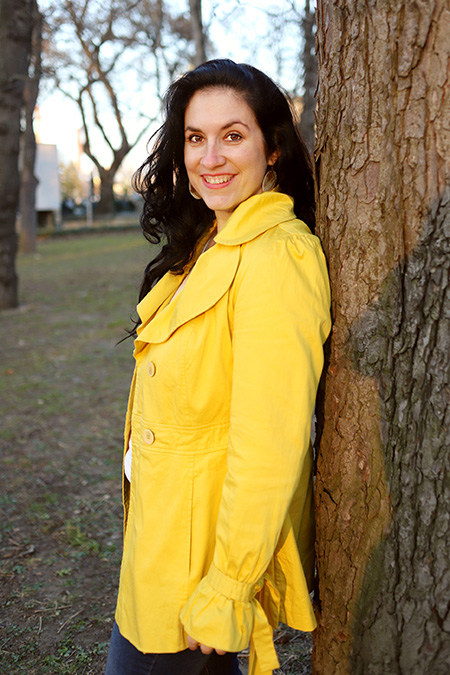 For more content about cycle, women's energy and feminine inner exploration, you can check my youtube channel: